Why Choose Payatrader?
Affordable
Traditionally, accepting credit & debit cards has been expensive for small businesses - particularly where transaction volumes are low.

Our arrangements with the world's largest merchant acquirers mean that we can offer competitive rates, with no monthly fees. So if you don't have any card transactions in a particular month you won't incur any charges.
Another reason why Payatrader is so popular, is because our rates automatically reduce as your card turnover increases - without you having to ask!

You can open a Payatrader account for just £99.00 with transaction fees from 2.30%. Alternatively, you an opt for a FREE Payatrader Lite account. Please see our Pricing Menu for further details.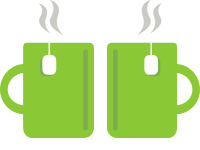 Pay As You Go
Designed for start-ups and businesses that take less than £25,000 per year in card payments or that prefer to pay only when the service is used. Join today to benefit from:
Online quote and application

Low rates from 2.3%

No monthly fees

No minimum usage charges

No minimum contract term

Single rate for all card types*

Inclusive multi-channel processing

Weekly settlement

PCI fees included

Option to add Chip & PIN

Option to upgrade to our Direct Merchant Account
* Except Amex
Multi-channel
One of the unique features of Payatrader is everything is included, which means you can accept a payment using any channel without incurring extra fees*


Online at your website

Online at any 'Paya' website

By telephone using the FREE Virtual Terminal

Email or Invoice links

Using our 24/7 Contact Centre

There's also an option to add a low cost Chip & PIN terminal for face-to-face payments from only £2.50 per week.
Account branding
Payatrader is provided and managed by Acceptacard Limited. Once your account is open
you have the option to change the account brand
to better align with your business - choices include Payatrader (default), Payaprofessional and Paya Card Services.