Useful Info
: testimonials
Case Studies
"Everything was in place. I had the website, the facebook page, the leaflets, the business cards... all I needed was to be able to take credit cards online and by phone and our romp towards business-success-of-the-year would be underway. Sadly, the whole credit card thing proved to be a big issue. My bank was unhelpful, PayPal was expensive, other online payment services charged a monthly fee which for our seasonal business was hopeless. Who wants to pay £25 a month when you are not trading?

Then I heard about Payatrader. It sounded far too good to be true, but in fact since I have been using the service it has continued to surprise and delight me with the way it over-delivers. It does as it promises - and more! Sending email invoices, creating payment buttons for websites, taking payments over the phone are all a complete breeze with Payatrader.

I wholeheartedly recommend Payatrader wherever I go. Their telephone support has been excellent and you really get the impression that they care about your business as much as you do. What a great ally to have on-side, especially if you are inexperienced in e-commerce like I was.

Thank you Payatrader for playing such an important part in our business success." Sam Brown - Skye Jeep Tours, Isle of Skye, Scotland.
"We are the Vapes Boat selling electronic vaping equipment, e liquids and accessories. As you can see the word boat features in our name thats because we live and work on our narrow-boat "Islonian" travelling the inland waterways of the UK. We are a fully C&RT Licensed Trader and only started our business just under a year ago.

We decided to go with the Payatrader Virtual Terminal because many of our customers like ourselves live afloat and it makes it easy for them to order and pay for their goods in one phone call to us. And as we are itinerant in our activities that means anyone can stop us and pay for goods as we are travelling along. No need to worry if they have enough cash on board. Simples!

We also attend markets and festivals throughout the summer months so its easy for people to buy from us where ever we may be. Full marks to Payatrader for hassle free way for people to pay." Sheila Wilson http://vapesafloat.co.uk
Testimonials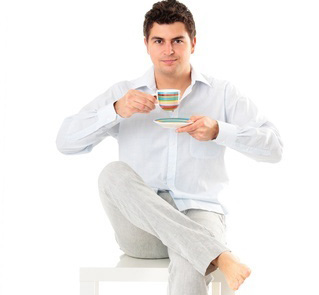 A very good deal as it gives access to card payments for the small trader and is easy to set up and run with the added benefit of savings on the 'set-up' charge. Highly recommended deal.www.westwoodlodgebandb.com.

The Chip & PIN terminal gives my clients the confidence to pay quickly, easily and securely.It undoubtedly adds extra value to the service that I provide. I would highly recommend Payatrader and Paymate to anyone who is serious about providing their clients with the best in service. Ian Hayter Carpet Cleaning Services.

It's fantastic. Cost effective and really easy to use. www.taxassist.co.uk/walthamstow.

This seems perfect for our purpose. Set up was very straightforward and quick. User instructions were very clear and I have just made the first transaction with no difficulty whatsoever. www.allenheadsc2c.com.

This is a great idea for people like me who run a small business and don't want to incur major costs of other methods for receiving payments. It will make life much easier to take payments over the phone rather than having to wait to have cheques cleared. Maria www.timeforchangeuk.com

The new terminal is a good tool and customers seem both pleased and surprised by it. Pleased because I can take a payment by card right away and surprised, when I pull out the pocket chip &pin machine. When I first joined Payatrader it was to avoid the horrendous expense of some of the card machine deals and so I'm delighted to be able to progress onto chip & pin with ease, and for a small weekly fee. Brian Philpott, Cissbury Master Locksmiths

Ideal product for small businesses who don't need or want a long committment with a traditional credit card payment supplier. Robert Hooper Photography. www.roberthooper.co.uk

No set up fees, no contract and all-inclusive rates for card payments taken over the phone. Coupled with a reasonable transaction fee, I believe this is an excellent value deal. Nick Burton. www.kyaniteconsulting.co.uk

Been using Payatrader since March 2013 and have found the service 1st class. Had a couple of technical queries and they have been solved by a short standard rate phone call. Charges are half the rate of my previous card provide. Leslie www.eatravel.co.uk

As a busy IT Consultant the last thing I need to be doing is chasing payment. Being able to take a credit or debit card payment over the phone levels the playing field for me and improves cash flow. That ticks two big boxes in the current economic climate. www.ctsnww.co.uk

A brilliant service....very quick and easy to set up and delivery of my terminal was next day! Best business buy for me in a very long time! Julia Fletcher. www.puppy-dog-training.co.uk

The quickest and easiest way to take payment by credit card over the phone. Also very useful to be able to send out invoices for payment by card. Can also take payment by card in person, just take a credit card payment form with you. Chris Shipton. westwalesweddingandportraitphotography.co.uk

For 15 years we've waited for a deal like this! Quick, simple, neat, affordable - what's not to love! Worth trying just to prove how easy it could change your payment terms and methods. Highly recommended.Lawrence Brown. www.moneypennyproductions.co.uk

Excellent service, very easy to set up and has given me an extra dimension to my business by being able to accept card payments at a cost that is a fraction of what my bank wanted to charge. I was able to put £500 of business through the card payment system in the first day, business I would not have got without offering card payment. John Smith. www.abtekcontrols.com

Great Deal, easy to apply for, almost instant approval and took a card payment from a customer straight away and they received an email confirmation. Very Happy, would recommend for a small business like ours! www.brynawel-bb.co.uk

I have been looking for a better way to take telephone booking deposits as I used PayPal your solution is an ideal payg card acceptance without complicated contracts or equipment. williamwilsonphotography.co.uk