Accepting Payments
: telephone payments
Virtual Terminal

Our Virtual Terminal enables you to accept card payments over the phone or by mail order. You can use the Virtual Terminal on any web enabled device to process cardholder not present transactions (CNP) seamlessly and securely.
Process payments from your shop, office or comfort of your home

Accessible via PC or tablet, anywhere with an internet connection

Tap in the order and card details into your "Virtual Terminal"

Transaction authorisation / confirmation is given immediately

Send an instant receipt to your customer by email

Track transactions through your online account and perform refunds
Multi User VT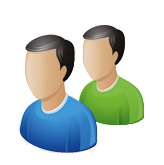 In addition to our standard Virtual Terminal, we automatically give you a "multi-user" version so employees and call centre personnel can take payments on your behalf without compromising the security of your account.
Save money with multi-user capability

Ideal for call centres and sales & service teams

No limit to the number of users

No location restrictions

Programmable for 99 defined users where tracking is required

Additional free form fields to identify users, order numbers etc.

No risk to the privacy & security of the main account
Contact Centre
As a Payatrader customer you can use our 24/7 contact centre to accept payments on your behalf. Great for when you're on the road or on holiday, and trusted by elderly customers who often prefer to speak to a person when making a payment.Simply ask your customer to call 0333 123 1243 (Option1) and quote your unique account ID. This service is available to all account holders and is charged at £3 per transaction + normal processing fees.