Useful Info
: getting paid
Accepting payments
You can accept a card payment using any of our payment channels. Once a payment has been made and authorised by the cardholder's bank we send immediate confirmation by email or SMS text depending on the payment channel used and the preferences selected in your account. If you use Chip & PIN you will see the authorisation on screen.

All payments (irrespective of payment channel) can be viewed in your account, making it easier to track & reconcile your payments. And, if you capture your customer's email address (or mobile phone number in the case of Chip& PIN), our solution will automatically send a receipt.
How we pay you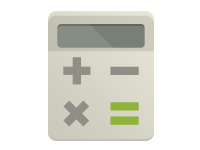 are settled every Tuesday and transferred by BACS to your bank account the same day.
BACS payments are normally credited to your account on the Thursday i.e. after 2 working days. Each Tuesday the settlement includes all payments processed up to midnight on the preceding Friday. Depending on when you take a payment you can expect to receive the funds into your bank account
between 6 and 12 days later (4 to 8 working days).